Email Writing Tips for Class Six to Ten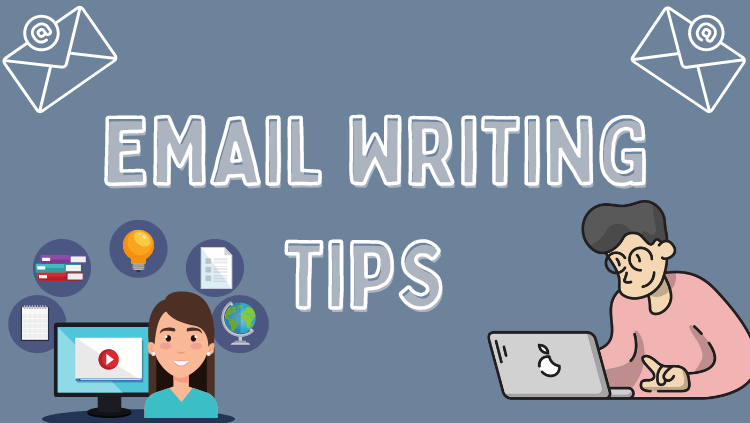 What Fields include in the header of an e-mail message?
Date:

The local time date when the message was written. It is usually automatically filled by the clients (Gmail, yahoo mail, etc.)

Form:

The e-mail address of the sender. It is usually automatically filled in a particular account by the client (Gmail, rediffmail, etc.)

To:

The e-mail address of the recipient of the message.

Subject:

A brief abstract of the topic of the message. Abbreviations like "Re:" (signifying reply to the mail) and "Fw:" (symbolishing forward the mail) are commonly included.

Bcc:

Blind carbon copy includes the address added to the recipient list.

Cc:

Carbon copy adds the e-mail address of another recipient which some e-mail clients mark differently in the recipient inbox

Subject Line:

While writing subject line keep these points in mind, the subject line should be short, specific, Simple and to the point, important and informative, if you have to put it well because recipient sees the subject of the email

Salutation:

Do not skip Salutation because each email directed toward someone, address the receipt in a manner that's fit the relationship, you have with them, Never use a nickname, Use, Dear Sir/Madam To whom it may concern.

Body of the Email:

It is an important and the main part so follow a certain pattern while writing the body Explain why you are writing them, don't use unnecessary information. Last line or at the end of the e-mail use Question line for Example – Is it helpful, Hope this helpful or more as you wish.

Signature:

The last word of your mail, Use thanks, kind regards, Sincerely, Warmly so on. Use full name if you writing to someone for the first time, you can also add contact information.
Email Writing Format for introducing a new employee
To: Recipient's mail id
Subject: Meet the New Business Development Executive.
Dear Team,
I am delighted to introduce you to (Name), who will begin working as Business Development Executive from today onwards. He will be dealing with the clients and he will make sure that we are getting the best deals.
Welcome him(Name) to our company and congratulate him(Name) on his new role!
Best regards,
Your name
Designation
Email Writing Format for Students
Write a letter to inform your classmates regarding the technical festival in the college.
To: (email id of recipient)
Cc:
Bcc:
Subject: Technical Festival.
Hello Everyone!
I am pleased to inform you that, we have organized technical fest in our college and you all are inviting to take part in technical fest on 3rd March at 10:00 in the auditorium on a college campus.
For further details, feel free to contact either me or volunteers.
Thanks,
(Your name)
Class representative
Email Writing Format for Resignation
To: (Mail id of the recipient)
Cc:
Bcc:
Subject: Resignation Letter
Dear Sir,
I'm sending you this email to let you know that I'm quitting the company. According to business policy, I must provide a month's notice before leaving. I'm hoping you'll be able to find a suitable candidate for this position within this time frame.
I am grateful for the chances you have provided for me to grow. Best wishes for the future for you and the organisation.
Please let me know what to expect in terms of my final work schedule and employee benefits. It would be an honour to assist with the foregoing.
Waiting for your response.
Thanks and Regards
(Your name)
(Designation name)
Contact details
Last week you were caught in a sudden shower of rain. Write an email to your friend describing the experience.
Date: Friday 12 March 20xx 16:14
From: tahzeeb_zahira@gmail.com
To: vandana.sharma@.vahoo.co.in
Subject: Hi
Dear Vandy
Many thanks for the lovely T-shirt you sent me.I must tell you about yesterday's experience – got caught in a sudden shower of rain. I was on my way to the market when suddenly the sky darkened and the heavens opened and we were caught in the heavy downpour. The sky had been a clear blue when I had set out so I was carrying neither an umbrella nor a raincoat. So, within seconds, I was completely drenched. Luckily there was a street vendor nearby selling umbrellas and I hastily bought one. I don't think I'd had it up even one minute, when the rain stopped and not another drop came down that day! What a shame!!
With love,
Tahzeeb